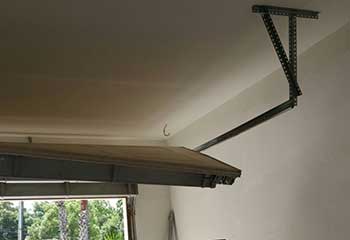 Garage Door Off Track
Customer Issue: Ms. Jenkins tried to open her garage door to leave and found that it got stuck partially open and wouldn't budge, so she contacted us for assistance.
Our Solution: We determined that the cause of the garage door getting stuck had been due to the rollers coming off of the track. Our experts clamped the door into place and disconnected the opener before prying the track open. We removed the debris that caused the rollers to dislodge, then guided them back into the track.
Patrica Jenkins
- Roswell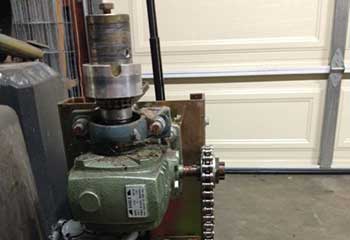 Opener Repair
Customer Issue: The Yamillieris' garage door was opening slowly, and the opener was making a lot of noises.
Our Solution: The symptoms all suggested a motor jam, so our team looked inside the garage door opener and went over the system until they found the bent gear at fault. Replacing it resulted in successful testing, and they advised the customer to consider getting a new opener soon.
Joseph Yamillieri
- Crabapple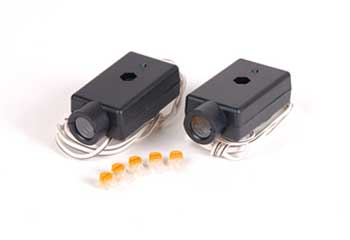 Sensor Alignment
Customer Issue: Sensors tweaked.
Our Solution: We carefully measured the door to determine the exact angle of both sensors in order to align them perfectly. We then tested to ensure functionality as well as the safety of anyone near it.
Rhonda Harrington
- Johns Creek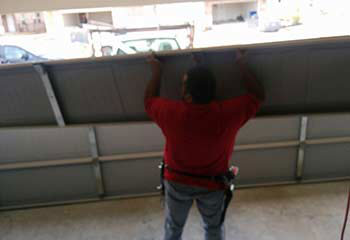 Panel Replacement
Customer Issue: Damaged garage door panels.
Our Solution: Our team obtained the new matching panels based on the customer's specifications of brand, model, color and design. We took the necessary safety precautions before removing the damaged parts and installing the new panels for him. Before leaving, we made sure the door had no additional issues.
Earl Erickson
- Alpharetta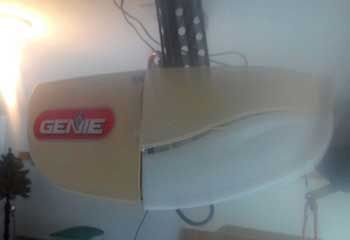 Opener Installation
Customer Issue: Needed a new opener.
Our Solution: Our team met with the customer to discuss his preferences. We presented him with a few options and he chose the Genie 4062-TALNMSV with the Aladdin Connect smartphone-controlled monitoring feature. After we installed it for him, we made sure he fully understood how to use all of the high-tech features.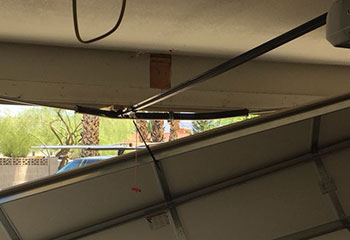 Spring Replacement
Customer Issue: Broken torsion spring.
Our Solution: This was a textbook example of what happens when a spring breaks. It took our technicians seconds to verify that this was indeed the problem. They immediately replaced the damaged torsion spring with a new more durable one and then made sure it was able to open and close smoothly and silently again.