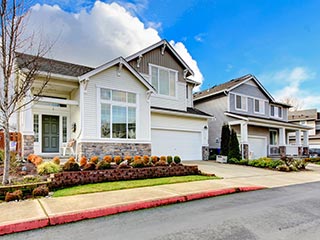 As one of the most established garage door repair service companies in the area, we are proud to offer our customers expert advice and solutions for all kinds of door issues. There is no problem too difficult for our team of trained professionals. We have years of experience working with every make and model and have established ourselves as a leading garage repair company in Georgia. We are well versed when it comes to repair work, installing new components, replacing damaged and worn parts, and performing regular maintenance.
Our Customers Come First
As a garage door service provider, we take pride in our work and are happy to say that we always put our customers first. We'll handle any task that comes our way, from spring replacements, to sensor troubleshooting and opener repair. We also aim to be as available as possible for our customers and offer emergency garage door repairs for those in crisis situations.
Experts In The Field
When you hire us, you will be given an honest quotation which outlines the work we are going to do. We know that we are a popular choice because we deliver excellent outcomes and are fully committed to each stage of the job we've agreed to do. To that end, our local customers do not have to worry about replacement unless it is absolutely necessary. They can also rely on us for advice from time to time.
Repairs For Springs
Your springs are an essential part of opening and closing any door. Since these pieces are constantly pulled and stretched, they undergo immense stress during the course of their use and can lose tension or break over time. If this happens, count on us to fix, adjust, or replace these components in a timely manner. We know how to handle every make and type of door and can work with both torsion and extension spring types.
Quick Opener Solutions
Openers are electronic pieces of equipment that control the opening and closing of your garage door. We specialize in opener maintenance and repair for a number of different makes including Liftmaster, Genie, and Sears Craftsman among others. Whether you have a belt, chain drive, or screw opener, our experts will be able to get your system back in shape in no time.
Proud to Be Locally Based
Being based in Georgia allows us to quickly and efficiently service our customers' every need. If you need emergency repairs or just prefer a local professional to fix your residential garage door problem, we are your guys!
Like any other piece of equipment, garage doors and openers are vulnerable to deterioration over time. That's why proper maintenance and repair is essential for extending the life of your garage door and keeping it running.
Contact Us Today
Give us a call or send us a message if you want to inquire about any of our services or obtain a quote for garage door related services.